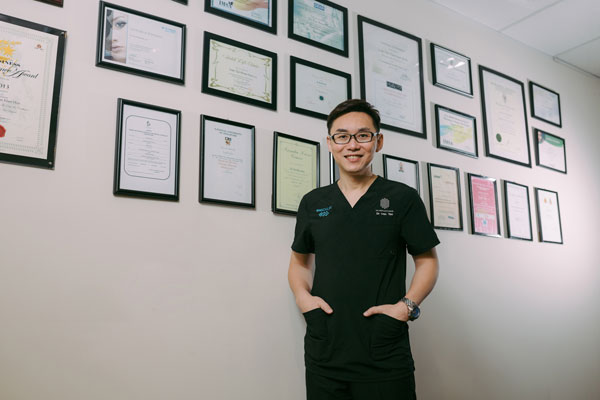 Dr Ivan Tan Khee Hon
MBBS (S'pore)
GDFP Dermatology (S'pore)
DP Dermatology (Wales)
Dr Ivan Tan graduated from  the National University of Singapore (NUS) with a medical degree in 1996 and subsequently obtained 2 post-graduate diplomas in dermatology; one from NUS and the other from the University of Wales. Recently, he was among the first batch of doctors to be awarded the Masters of Science degree for Non-surgical Facial Aesthetics from Anglia Ruskin University in the UK.
Dr Tan started his aesthetic practice in year 2000 when aesthetic medicine in Singapore was still in its infancy. Besides running an established medical aesthetic clinic (Nu.Reflections Medical Aesthetics), he also set up his first medical spa in 2006 which specialises in non-invasive anti-cellulite, weight loss and body contouring services.
Dr Tan started injectables with Toxins and Fillers from 2001 and is currently Allergan's official trainer for BOTOX and their Juvederm range of fillers.
Being an artist himself, Dr Tan's love for the arts landed him as an executive producer of the award winning movie "Ilo Ilo" (爸妈不在家) which won the best movie for the Golden Horse Award in 2013.