WHAT IS SYLFIRM?
Developed in Silicon Valley USA, Sylfirm is a fractional Radio Frequency (RF) technology that treats pigmentation and skin redness.
The cause of facial flushing and pigments is deeply rooted in our blood vessels. The pulsed RF waves generate an electrothermal effect within the skin, via micro needles, to destroy melanin pigments and selectively target abnormal blood vessels.
Sylfirm stabilises and strengthens the tissue membrane of the dermis. Thus, it prevents melanin migration from the skin epidermis to dermis, and accelerates the regeneration of facial skin tissue.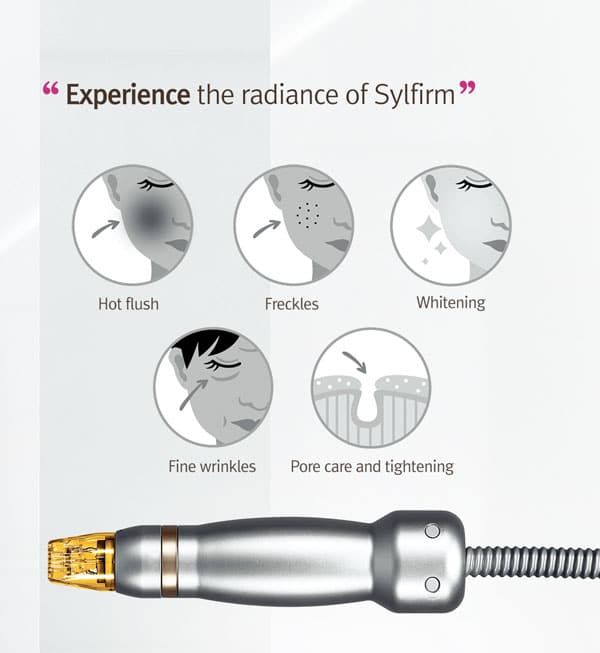 TREATMENT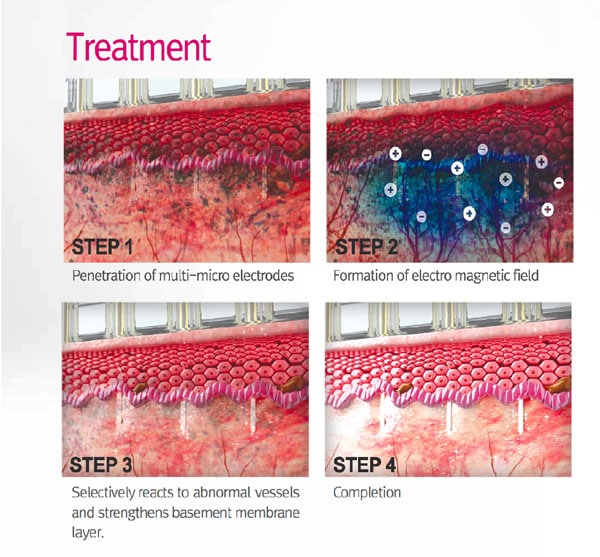 WHY IS STRENGTHENING THE TISSUE MEMBRANE IMPORTANT?
The tissue membrane, also known as the basement membrane, acts as a division between the epidermis and dermis, and supports the basic cells (melanocytes) that make up the skin.  Melanocytes generate melanin to protect the skin; however, aging and overexposure to ultraviolet rays cause an increase in melanin production. This damages the basement membrane which eventually results in hyperpigmentation.
WHO WILL BENEFIT FROM SYLFIRM?
This treatment is ideal for those who have Melasma, Redness, Vascular lesions, Post Inflammatory Hyperpigmentation and Rosacea. Because of its powerful dermal rejuvenation, Sylfirm can also effectively smoothen fine wrinkles, brighten skin tone, tighten pores, cure acne scars, and rejuvenate the skin as a whole.
IS IT OKAY FOR TANNED SKIN?
Sylfirm targets the dermis, and minimises thermo-stimulation on the epidermis. Unlike other treatments, it can be used on tanned skin.